Teens & Youth Ministry of FAAC
Join our weekly fellowship

:
We study the Bible, pray together and enjoy staying connected.
Teens & Youth
(Middle School+High School)
Sundays at 11:30 AM- 12:30 AM (Teens)
Teachers/Facilitators: Sis. Denise, Bro. Arem & Bro. Lyndon
Youth & Teens Friday Night
Every other Friday 6:30PM
Youth Coordinator: Sis. Olwyne Golingo @ 818-312-6138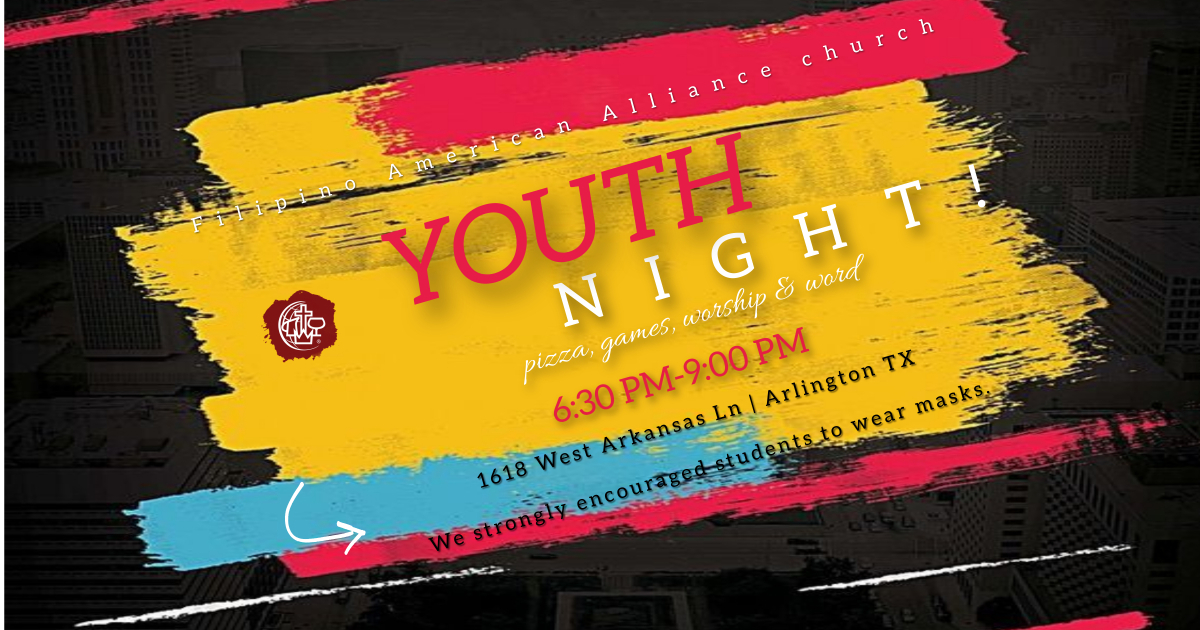 What does Youth & Teens Ministry want to accomplish? Unite the Body of Christ, Learn and grow in Christ, Develop passion and love for Christ.
YTM Mission Statement: To build up a community where youth & young adults know Jesus Christ as Savior, Sanctifier, Healer, and Coming King.
We Strive to complete His Great Commission together. (Matthew 28:18-20)
YTM Vision Statement: To develop a relationship between the youth, young adults, other churches and especially Jesus Christ.
To encourage youth and young adults to study the Bible and live it out in the community and in the world.